Fragrance
Duftkerze JUNIPER
Content:
170 g (€24.12 / 100 g)
Prices incl. VAT plus shipping costs
The scented candle "Retterspitz Duftkerze JUNIPER" combines the sensually invigorating JUNIPER brand fragrance with the calming light of a candle for a cosy atmosphere.
Delivery time approx. 2-4 days
Order number:

D023

Open text field 1:

The sensual and invigorating unisex brand fragrance JUNIPER
About the product
Leave everyday life behind and relax
Retterspitz Duftkerze JUNIPER fills your home with a florid, woody fragrance composed of juniper, basil, jasmine and freesia. Freesia is a scent that soothes the body and soul. Juniper is a scent that has been valued since antiquity, known today for its balancing and fortifying properties.
Top notes: juniper & basil
Heart notes: jasmine & freesia
Base notes: tree resin & musk
new name, previously known as "1902"
a feel-good experience for body and soul
for a cosy atmosphere
Tip: The room fragrance set "Retterspitz Raumduft-Set JUNIPER", containing Retterspitz Duftkerze JUNIPER and the room fragrance "Retterspitz Raumduft JUNIPER", is a sophisticated gift idea.
Please read before use!
Warning!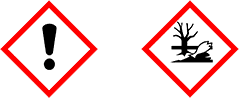 Hazard components for labelling
TETRAMETHYL ACETYLOCTAHYDRONAPHTHALENES, D-LIMONENE, PINENE, BETA-PINENES,CITRAL, EUCALYPTOL, EUGENOL, 3-(o-ETHYLPHENYL)-2,2-DIMETHYLPROPIONALDEHYDE
Hazard statements:
H317 May cause an allergic skin reaction.
H411 Toxic to aquatic life with long lasting effects
Precautionary statements:
P102 Keep out of reach of children.
P103 Read carefully and follow all instructions.
P273 Avoid release to the environment.
P302+P352 IF ON SKIN: Wash with plenty of water.
P333+P313 If skin irritation or rash occurs: Get medical advice/attention.
P501 Do not discard content/container with household waste and forward for disposal according to regional/national guidelines
Ingredients
Tetramethylacetyloctahydronaphthalenes, D-Limonene, Pinene, Beta-Pinenes, Citral, Eucalyptol, Eugenol, 3-(o-Ethylphenyl)-2, 2-Dimethylpropionaldehyde